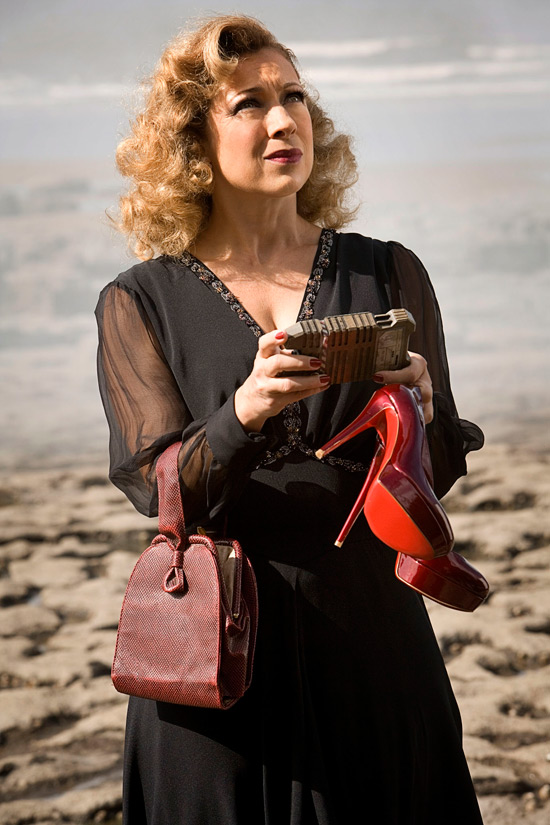 Lady Arwen: Essays of November
Your Nweb and NaNoWriMo usernames, were they inspired by anything?
Lady Arwen and River_Song. I think. Such hard questions!
Who are you?
My name is Wren, and I'm an effects artist and a costumer/fashionista. My usernames sum up my personality. I look like Arwen, and my personality is that of River Song [ed. note: the one from Doctor Who]. As an effects artist, I specialize in violent crime and character make-up, so the next time you want to get your face smashed up or look like Johnny Depp, drop me a note. I also use my blog as an outlet for my pent up work energy (I'm one of the few people who can truly say that I love my job), and also let all of my love of film and stories loose there. I'm currently going to school, working to reach my final goal of becoming an Archaeologist, with a specialty in Irish History/Archaeology. Oh yeah, I also happen to work as a Moderator and resident Overlady on Narniaweb.com.

How were you sucked into NaNoWriMo? Did someone person brainwash you into joining?
Not really. Elisa (Gymfan15, another Nweb mod) had badgered me for several years to do this, but I never felt interested in actually doing it until a few years after she stopped bugging me. As it was, my goal was to just get some writing done, not to necessarily finish the full 50k.

Was this your first, second, tenth time participating?
First...I've never had time to do Nano before, and I didn't have time this year, either. Just playing around with it was fun and hilarious, and provided a bit of a break from the incessant flow of schoolwork.

What was your novel synopsis at the beginning of nano?
I actually didn't have one...the concept can essentially be summed up in a question: "What would happen if Jafar, Cruella de Vil and the Joker suddenly found themselves in San Francisco?" The purpose of the novel, then, was to answer the question. The plot was actually never defined, so it was (and is! Here's to finishing it next year. ;) somewhat of a discover-it-while-you-write. We (I team-wrote with PrinceCor004, who was The Joker) ended up with a section at the bottom of our story where we threw everything that we wrote and then decided we didn't like. I think I ended up putting much more down there than he did, unfortunately.

Was your synopsis the same or different at the end? Or did you end up writing something completely different?
Well, we never finished, but, last I checked, we were still on the same path as before.

Did you finish? What supernatural events, natural disasters, etc. prevented you from finishing?
Haha! It was never my goal to finish 50k in a month. Taking 18 units, I knew that was a huge impossibility, so I didn't try. Now, if I had counted all my schoolwork into that...well, we might have made it. ;)

What method of writing proved to be the most effective?
A lot of times, just shutting everything out and sitting down with a word doc was enough to get things rolling. Word Wars were fun, but didn't really increase my speed any, just helped me focus on not doing anything but writing.

Did this method involve glue, ropes, caffeine or some other forceful inducement?
....No.

What lesson(s) did NaNoWriMo teach you this past November?
Hmmm...probably that working with a partner can sometimes be difficult, especially when they keep forgetting to write. And that's not talking about Cor only--both of us would randomly forget or leave the other hanging.

Website, blog, twitter, etc you want readers to know about?
www.taintedloves.blogspot.com
I'm an effects artist, so I'm very much into costuming and fashion. My blog tends to feature a lot of my make-up and costuming work, along with various ramblings on fashion, food and life in general.