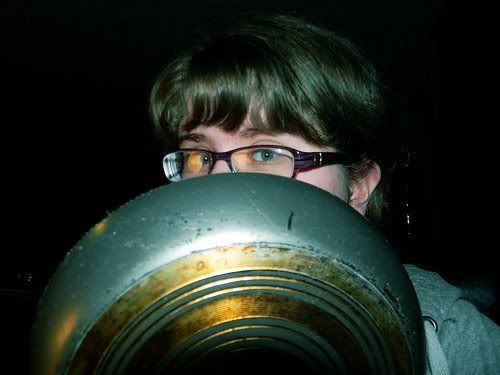 MountainFireflower: Silver Tears
Your Nweb and NaNoWriMo usernames, were they inspired by anything?
MountainFireflower: It's inspired by the passage in The Lion, the Witch, and the Wardrobe where they describe Lucy's cordial. It was made using fireflowers that grow in the mountains of the sun. I wanted something Narnia-related, but nothing too obvious and something I could also use on other sites as well. Hence, MountainFireflower.
ScarlettGamgee: Um… hehe… it was based off of two of my favorite characters: Will Scarlett & Samwise Gamgee.
Who are you?
I'm a high school student who writes for the same reason that I breathe. It also helps keep me from going insane, but that's beside the point.
How were you sucked into NaNoWriMo? Did someone person brainwash you into joining?
Yep. A couple of years ago a few of my friends decided to do it, and I somehow jumped on the bandwagon.
Was this your first, second, tenth time participating?
It was my third, though technically the first year I did YWP and didn't make it to 50k.
What was your novel synopsis (or original idea) at the beginning of nano? Genre?
It took me a while to come up with a good idea, but eventually I ended up taking elements from several of my stories in the past, and combining them into one story. The basic premise is about a blacksmith who dreams of finding a silver more precious than any other metal. The genre is fantasy.
Was your synopsis the same or different at the end? Or did you end up writing something completely different?
I'd say it was the same. I heavily outlined for about the first time in my life, and it proved to be quite helpful. Of course, my story took turns I didn't expect, but for the most part it stuck to the same idea.
Did you finish? What superpowers enabled you to write 50k in one month?
I finished with a total of 55k. I wish I could say that I'm Superwoman or something, but really… I'm not. Now if you had asked me this question last year, in 2010, I'd have a lot more interesting story. In short, I wrote the last 25k in the last week or so that year. It was craziness. Compared to 2010, this NaNo round was a piece of cake. (Kinda.)
What method of writing proved to be the most effective?


This year, I think outlining helped me majorly. At first I had thought it would slow me down, since I'm more of a seat-of-the-pants writer. However, having an outline made my novel better in the long-run. It also helped me to know where I'm going at all times. I didn't get as much serious writer's block during the whole month of November. (Then again, November is a huge blur in my mind, so it could be I'm completely wrong here.

)
Also, my motto is just write. That usually works.

Did this method involve glue, ropes, caffeine or some other forceful inducement?
Nope. Just down-to-earth, honest-to-goodness motivation. And writing works too.
What lesson(s) did NaNoWriMo teach you this past November?
NaNo really just taught me to stay motivated and to write every day. I've been writing nearly every day since NaNo ended and it's a wonderful, glorious feeling. It also taught me that the first draft of your writing is meant to stink. As for editing… well… we'll figure that out later, won't we?
Website, blog, twitter, etc you want readers to know about?
Blog: Further Up and Further In (
http://furtherup-and-furtherin.blogspot.com/
)
Twitter:
@lovehascome