And for the letter N, please welcome Lady Arwen to the blog as the final interviewee of my NaNoWriMo Spotlight series. You can find her on the boards under the name River_Song where she audaciously attempted a NaNo novel in french. But she'll tell you all about that in the interview. Click here if you'd like to read her interview from last year which continues to be one of the most popular posts on my blog. Don't forget to enter the giveaway for Angel Eyes here!
Who are you?
I am a college student, a double major in Anthropology and History. I have plans to go into Irish Archaeology, but Linguistics is another favorite of mine. I am bilingual, speaking English (my mother tongue) and French, and have recently begun studying Spanish, which I hope to master in the next year or so. Outside of scholastic challenges, I am a hopeless nerd/geek, and an aspiring makeup artist (I'm currently working on creating a full Silurian costume for myself, makeup and all). I'm also single, 5'10" and always keeping an eye out for an adventure.
Why did you pick NaNoWriMo to consume your November?
Honestly? I didn't want to feel left out when all of my writer friends were working on theirs. I was taking an insane number of units last semester, so I never even pretended to aim for 50k. I think my personal goal was 10k or 15k. And I could write off the hours as time spent "studying".
This was my second year officially doing NaNoWriMo, and I loved it, as usual. This year, I took a rather unusual route for my Nano, as I'm sure you will discover shortly.
What's new since I interviewed you last year?
Well, I've discovered some new techniques in the moulage (crisis makeup) business, had a birthday, and visited Kansas.
What was your novel about this year, and why did you pick that?
My novel for this year,

Balafre

de la

Bête

, was designed as a French project, meaning that the entire novel is in French. The story was originally based on

Beauty and the Beast

, but slowly grew to become a sort of fractured fairytale. The original concept had the Beast, or Balafre, as the female character and Beauty as the male, but that quickly devolved when I began adding in little seasonings of Dracula (Beauty is also a vampire), Robin Hood (Balafre reforms her character before she meets Beauty, and robs from the evil queen, who is also her evil step-mother), Snow White (see the evil queen bit) and Sleeping Beauty (Beauty is awakened from his vampire state by a kiss from the curious Balafre).
The novel was inspired by studying storytelling in French. I started with the idea of writing a novelette in French, and then began hunting for a classic French fairy tale to base my story on. And thus Balafre was born.
What is your typical writing process like?
This year, I spent a lot of time sitting with a dictionary. Writing in French cut my writing speed by about 60%, and the project definitely broadened my vocabulary. I wrote almost everything on the computer, and I had to re-read what I had already written before I could pick up writing each day. Obviously, this slowed me down considerably, but I think the end product made more sense.
How did your month go?
It went very quickly. I only wrote about a third of my goal, and my brain nearly exploded. It was a lot of fun, though, and I'll definitely keep working on the story.
What did you learn from NaNoWriMo this year?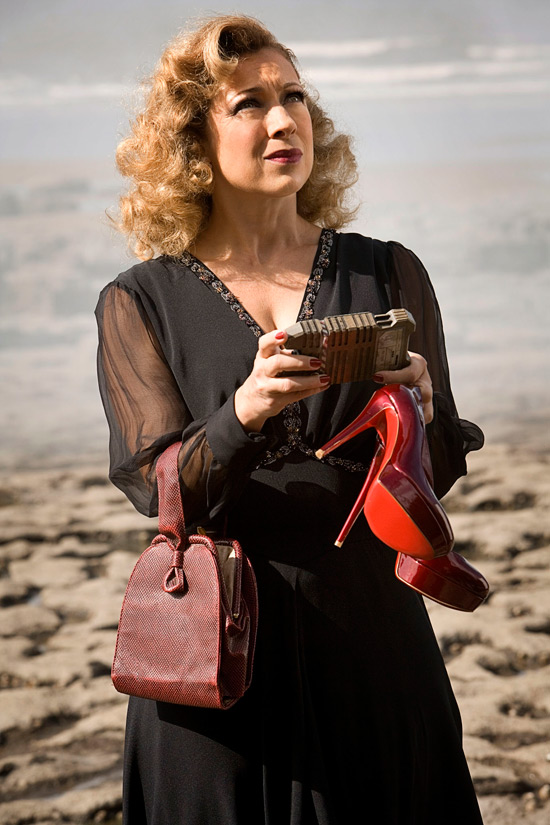 No story is simple. Due to my limited proficiency in my second language, I had hoped to keep my story simple, and just tell Beauty and the Beast as a gender-swapped story. There was no way to stretch the story that much—it was too simple to hit even my very low word count goals. As a more complex story, I definitely was challenged in my language skills, but I find the characters adorable (as well as my sorry attempts at writing fiction in French!).
Where else can we find you online?
A couple different places.
www.taintedloves.blogspot.com
is my makeup and costuming blog, but I've been a bit lax on posting there. I'm also a member of
www.theteaspitters.blogspot.com
which is a blog that actually grew out of last year's Nano. I'm Wren/Gunpowder Organic on that blog. Be forewarned that it can sometimes be a scary place to visit.
Lastly, I'm working on launching a new blog and showcase for my work at
www.wrenaissancewoman.com
. There is nothing up there right now and I don't expect it to be ready for launch for another month or so, but if you think of me this summer, stop by and see what projects I've put up!