MoonlightDancer: The Last Sailing Day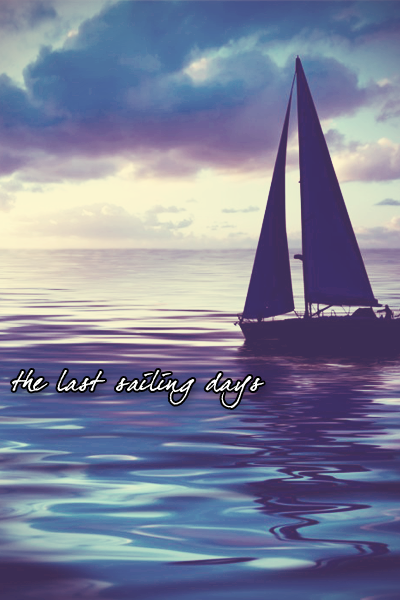 Your Nweb and NaNoWriMo usernames, were they inspired by anything?

They are both MoonlightDancer, a name inspired by Prince Caspian.

NaNoWriMo or YWP?

Who are you?

My name is Callie. I am a senior in college studying pre-law with a minor in English. I am a New England girl at heart. I have two pets, a bunny and a kitty, and I live in an apartment with three great girls. I love having fun and I'm still a total kid at heart. I'm a complete bookworm; I love poetry, especially Plath and Rilke, and it would take too long to name all my favorite authors. I love horror and I find ghost stories to be fascinating. I also love romance. I've personally had awful luck in the romance department but I still believe it's possible to find true love. It's something I dream about all the time.

How were you sucked into NaNoWriMo? Did someone person brainwash you into joining?

Ever since I've heard of it, I wanted to do it, but I never had time before. I didn't really have time this year either, but I decided to do it anyway.

Was this your first, second, tenth time participating?

First

What was your novel synopsis (or original idea) at the beginning of nano? Genre?

The original idea was for it to be both horror and romance (my two favorite genres). So I started out with a main character and her love interest, added in some supernatural horror, and outlined it from there.

Was your synopsis the same or different at the end? Or did you end up writing something completely different?
The same, although I added some side plots and went off on tangents and developed my characters more than I had planned.

Did you finish? If no, what supernatural events, natural disasters, etc. prevented you from finishing? If yes, what superpowers enabled you to write 50k in one month?


I finished; I really have no idea how.

What method of writing proved to be the most effective?

Just sitting down and writing. I kept all my chapters short so that I could change the pace often whenever I lost inspiration. Also, adding in lots of action made the writing go faster.

Did this method involve glue, ropes, caffeine or some other forceful inducement?

I'm thoroughly addicted to caffeine anyway, so I suppose it did.

What lesson(s) did NaNoWriMo teach you this past November?

I've never written this much before, and I find it's incredibly difficult to keep track of all the side plots and minor details. I have new respect for authors now; I realized that even authors I always thought weren't that great are better writers than I am. I also find it hard not to fall into traps of cliché writing, such as purple prose, deux ex machine, and making your Main character into a Mary Sue. I also realized that characters aren't just your puppets, because once they have established characteristics, you can't just make those characteristics disappear so that a certain chapter will turn out better. Because of this, it's really hard to make your characters do what you want, and my MC got into a lot more trouble than I had expected. Also, I never realized how much fun it is to write and bring to life all these funny situations I always imagined could happen but never experienced myself.

Website, blog, twitter, etc you want readers to know about?